Shine your Light : A December Fire Dancing Retreat of Intention & Brightness
With Kiki & Gaea Lady
When we show up in the world as our most radiant selves, we and those around us feel the light emanating and are uplifted.
Rejuvenate, Reinspire, and Reconnect with self and fire tribe with Kiki & Gaea Lady for an intimate weekend ReTREAT. Deepen your relationship with fire, whether you're new or professional. Fill up with 4 nights & 5 days on St. Croix in the Virgin Islands in the gorgeous Villa Larimar, be nourished with 3 wholesome meals a day, and partake in yoga, dance, meditation & fire workshops. Cultivate your sense of play & power in our fire dancing circles each night.
Open and awaken your senses and deepen your innate knowledge. Love yourself fully. Leave shining your light at your very brightest, ready to embrace the new calendar year.

-- view our Ignite your Inner Flame Retreat video below for a sense of what this mini-retreat will feel like! Ignite 2020 has already sold out, so this St Croix retreat will invoke the same feel and flow.

December 5-9, 2019 - 4 night / 5 day retreat
- $967 - (Local drop in rate $555, includes meals)
3 healthy meals/day, accommodations at the beautiful Villa Larimar, shared airport shuttles on Thurs & Monday, & workshops, fuel for fire circles included.
10 spots available - intimate group!
Beginners-advanced welcome.
Ready to say YES?! Fill out the registration form and send your $533 deposit to elementalflowretreats@gmail.com via paypal!
Registration form: https://forms.gle/BDZ2ucYfNwTuNHQ36
FIRE DANCING +
RITUAL PERFORMANCE
does DANCing with FIRE turn you on?
Are you a lover of DANCE who desires to IGNITE your FIRE?
Are you a fire spinner who seeks more INTENTION and RITUAL in your performance?
Are you ready to be initiated into the fire & a deeper understanding of your own performance?
IF you said "YES" to any of these questions, YOU have found the ULTIMATE Fire Retreat experience with kiki & gaea
join us for SHINE YOUR LIGHT in December 2019
a fire dancing experience on St. Croix in the Virgin Islands, with like intentions & method to Ignite Your Inner Flame.
ignite your inner flame is at capacity! for our second year of FIRE AND RITUAL PERFORMANCE RETREAT FOR WOMEN SEEKING TO DANCE WITH FIRE WITH INTENTION & meaning.
Retreats embedded in ritual and reverence to the FIRE element.
We co-create and deep dive into the inner flame of our heart's desires so we may SHINE BRIGHT as our truest and most compete selves. Feel fully embodied as a flowing fire weaver of magic.
Any and All Skill Levels are WELCOME .
Come Join us in this one-of-a-kind "Light Your Life On Fire" Experience
Featuring:
🔥workshops with Gaea Lady & Kiki Mason
🔥 daily yoga / movement / meditation classes
🔥healthy, delicious, and locally focused food
🔥Eco luxury at Larimar Villas in the Virgin Islands
🔥 Nightly fire spinning circles
🔥Technical, creative, and choreography classes
🔥community in fire dancing and understanding.

Join us! payment plans available for everyone.
Save your spot in the fire circle with a deposit of $555 - refundable for 1 month.
Your New Tribe awaits you...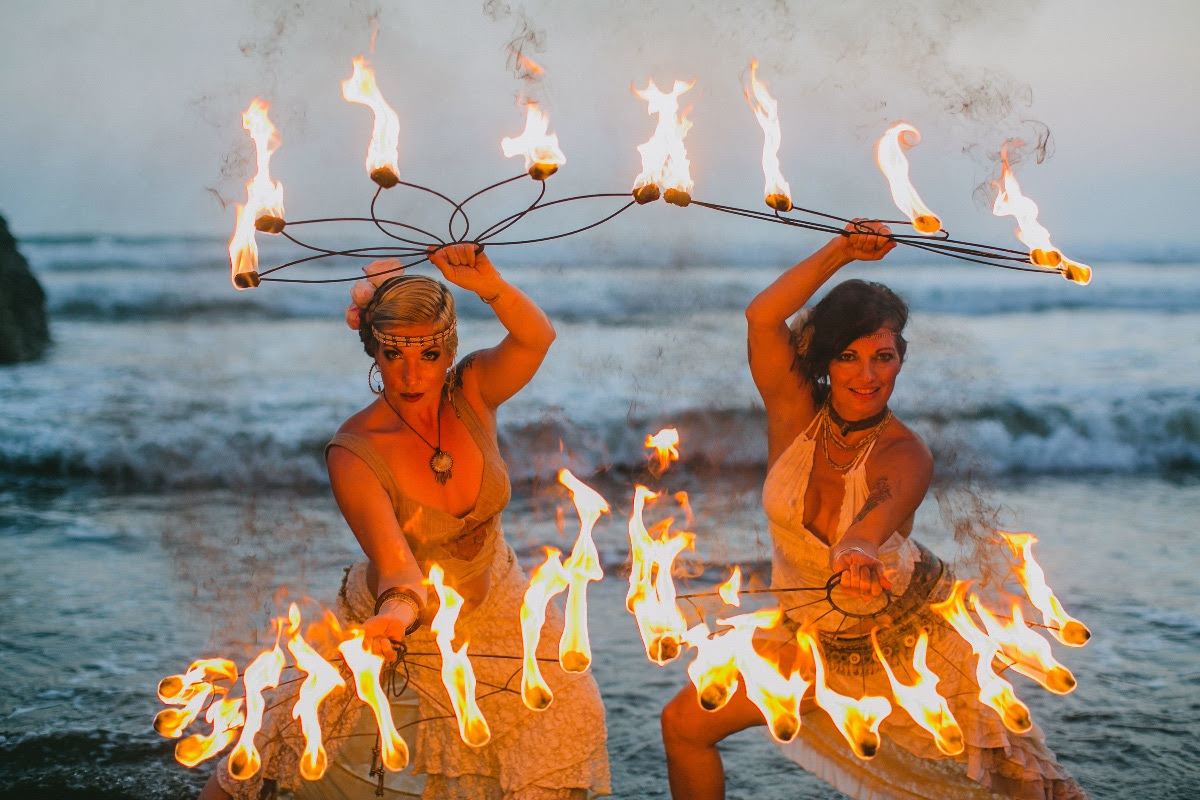 photos by Melissa Robin Photography
ignite your inner flame as sold out! message us to join the waitlist & come to our "Shine Your Light" retreat in December in the Virgin Islands!